Check us out on Facebook. Click the graphic:
July 1, 8, 15, and 22nd Youth Group will meet from 5:00 PM until 7:00 PM.
On the 29 we will meet to watch the movie I Can Only Imagine.
(The time of the movie will be annoiunced later.)
++++++++++++++++++++++++++++++++++++++++++++++++
June 3rd
VBS Carnival
5:30 PM
†††††††††††††††††††††††††††††††††††††††††††††††††
Congratulations to our Graduates! Your church family is proud of you!
8th grade: Gabe Whitehead
High School: Ethan Tanner, Sydney Monje, Tatum Shoemake, David Robbins, Brittney Forbes and Madison Bain
College: Leslie Blackley, Taylor McCann
We were happy to get to celebrate with them and recognize them during the service on May 20th!
†††††††††††††††††††††††††††††††††††††††††††††††††
It's almost time for church camp!! You can sign up now on Lake Springfield Baptist Camp website or by using the link below:
JUNIOR HIGH CAMP

Sunday, June 10, 3 pm - Saturday, June 16, 10 am
Sunday, July 8, 3 pm - Saturday, July 14, 10 am

Directors: June 10-16 Chancey Sturgeon, Sami Wallace,
and James Furlong

July 8-14 Rev. Pat Embley & Rev. Ed Haun

Junior High camp is for kids entering 5th grade thru just completed 8th grade. Campers attending Junior High camp will need to bring $10 to purchase a card for the canteen/snack bar. Registration fee: $270
SENIOR HIGH CAMP

Sunday, July 15, 3 pm - Saturday, July 21, 10 am

Directors: Rev. Kathy Hutchins, Rev. John Parrish

Senior High camp is for youth entering high school through those just graduated. Campers attending Senior High camp will need to bring $10 to purchase a card for the canteen/snack bar. Registration fee: $270
MAY YOUTH SCHEDULE!!!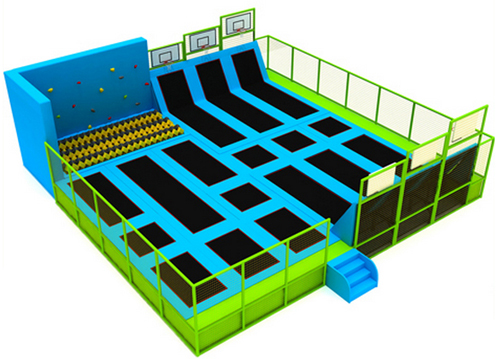 Sunday, May 6th
Vertical Jump Park, Paducah

We will leave after church and stop for lunch on the way. Youth will need money for lunch.

Kids must sign up the youth bulletin board BEFORE April 29th to go.

Permission slips need to be turned in to go.

If you would like to chaperone, please let us know.
Sunday, May 13th
No Youth!! Spend some extra time with your moms!!!
Sunday, May 20th
Youth Group Meeting 5 to 7PM

Guest Speaker

If someone would like to provide snacks that night, please let us know!
Sunday, May 27th
Youth cookout and kickball tourney 5pm to 7pm

We will have hot dogs and hamburgers and drinks. Please bring a side to share.
Monday, May 28th
Natalie Grant and Jordan Feliz concert in Herrin

We will meet leave from the church at 4:30 and should be back to the church a little after 9.

Must be signed up on the Youth Bulletin Board to go. Sign up deadline in May 20th

Kids will need money for food.
April 15, 2018
1:00 PM
Youth Escape the Room Event
√√√√√√√√√√√√√√√√√√√√√√√√√√√√√
CBC YOUTH GROUP Feb., 2018 Schedule
Sunday (Feb. 4) Super Bowl Youth Party at CBC from 5 -7 PM.
(Bring appetizers)
Sunday (Feb. 11) CBC Youth from 5 -7 PM
Sunday (Feb. 18) CBC Youth from 5 -7 PM
Thursday (Feb. 22) Rock n' Worship Roadshow 5 PM - 12 AM
(Leave Church @ 5 PM for Cape Girardeau.
Bring money for snacks and souvenirs.
Arrive back at Church at midnight.)
Sunday (Feb. 25) CBC Youth from 5 - 7 PM
November 3 - 5th
Speaker: Chris Albin
Music: Robert Reynolds
Workshops
Cost:
$50 for Youth 6th-12th
$35 for Youth Leaders
It's time to sign up for ABY Weekend. The youth always have a great time! Jared will have the forms Sunday. Please let him know if you have any questions.
---
Crainville Baptist Youth Group with Rev. Juan Aragón,
missionary to Chiapas, México
March 19, 2017
Hello Crainville Baptist Youth!
Jennifer and I are extremely excited to have you in the youth program! If you haven't come to a meeting before we would love for you to come and "try" it out and tell us what you think. If you like it, feel free to invite a friend!
We are looking forward to having fun, making everlasting friendships and helping you in your daily walk with Christ. No matter where you are in your relationship with Jesus, we would love to help you learn more.
There are many activities already in the works for the upcoming school year and we hope you will be able to attend. I am very open to ideas of course from everyone for any events, activities, or lessons that you believe will be of spiritual benefit to our youth, Church, and community.
My goal for all our youth is that they all grow in the knowledge, love and saving grace of our Lord Jesus Christ and ultimately accept him as their Lord and Savior. We are more than happy to answer any questions regarding your personal walk with Jesus Christ no matter how silly you may think the question is.
Each Youth Group Meeting will involve a lesson and how to apply the lesson in our daily lives. These lessons will be biblically based and will involve discussions and activities. Some lessons will have an assignment to be completed before the next meeting, typically a scripture memorization or an activity to complete. We will also have an activity at every meeting, so please make sure not to wear your Sunday best!
Youth Group Meetings will typically be on Sunday afternoons from 5 to 7 PM unless otherwise stated.
Jared & Jennifer Whitehead
†††††††††††††††††††††††††††††††††††††††††††††††††
Our Youth are fantastic and have a lot going on. See the main church calendar on this website for specific events.
Junior High and Senior High
Youth group meetings are usually on Sunday evenings at 5:00to 7:00 PM. To be sure the meeting time has not been changed for some special event or due to weather, it is best to call the church office, (618) 985-2574, on Friday morning.
Back to Home page Click Here